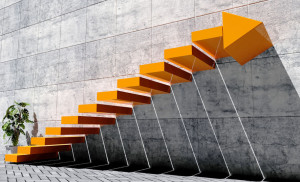 Do you feel like your insurance agency has grown stagnant? An agency must grow to survive and growth requires change. Growth won't happen if you continue to do things the same way you've always done them. Change is sometimes hard, but often results in the growth necessary to keep your agency thriving.
Here are a few growth ideas to consider.
Consider new product lines
Does your agency specialize? Perhaps you only write personal lines or just commercial products. Many of your auto/home policy holders may have businesses that need insuring. If they are satisfied with the service they have received from your agency, why wouldn't they consider buying business insurance from you as well? There also are a lot of new products with growing markets, such as cyber insurance. Your staff, particularly insurance producers going after new business, may need some training in these new products but it will be money well spent!
Invest in technology
With the right technology, such as customer relationship management (CRM) software, it could be possible for your staff to get twice the work done in half the time! An investment in technology to better serve your customers is a wise investment in the future of your agency. Your customers deserve fast and efficient service and your employees deserve the best technology to get the job done.
Train your staff and listen to their ideas
There are many things that motivate employees to perform at their very best and they don't all involve money. Employees want to know you value them and part of valuing your employees involves giving them the best training available. With the right training, employees can have the skills to advance in their insurance careers and they will feel more motivated to do their jobs.
If you listen to employees' ideas, many of them will have innovative solutions to help your agency perform more efficiently. This is a win-win for employees and agency owners alike. Why not have a brainstorming session and see what your employees have to say about ways your agency can grow?
These are just a few ideas to help your agency reach the next level. Once you begin to expand your thought processes, there's no limit to the growth your agency can achieve!