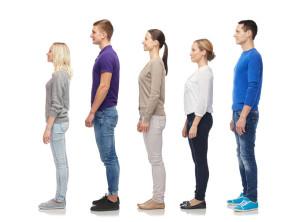 Women have made great strides within the insurance industry. According to a recent Population Survey of the U.S. Census Bureau, women make up approximately 60 percent of the workforce within the insurance industry. Where the inequality seems to prevail is at the leadership level. Less than 20 percent of board seats and executive officer positions are held by women, according to whitepaper by the Million Women Mentors (MWM).
The insurance industry has not always been known as the quickest to embrace change, but helping women find their rightful leadership roles within the industry is vital to its success. With women accounting for 61 percent of insurance industry jobs, it is high time women were given the advancement opportunities to assume leadership roles as well.
Further statistics from MWM reveal the great gender diversity gap in leadership positions of women versus men:
Directors: Men 81% vs. Women 19%
Named Officer: 89% vs. Women 11%
Top Officer (CEO, COO, CFO): Men 88% vs. Women 12%
Statistics for number of women leaders per company
Directors: 58% two or more; 1 woman 27%; Zero women 15%
Named Officer: 10% two or more; 1 woman 31%; Zero women 59%
Top Officer: (CEO, COO, CFO): 3% two or more; 1 woman 19%; Zero women 78%
When you look at the statistics, the inequality picture becomes clearer. Seventy-eight percent of insurance organizations have zero women in the top leadership roles, even though women make up the majority of the workforce in insurance.
Women in insurance face specific advancement barriers when it comes to achieving top leadership roles. Unfortunately, many corporate cultures do not embrace gender diversity. This is set to change as an older generation retires and new leadership positions must be filled within the industry. As the insurance industry slowly adapts to social change, technology, social media and other disruptors, it must also learn to allow women to accept their rightful roles as leaders within the industry as opportunities arise.