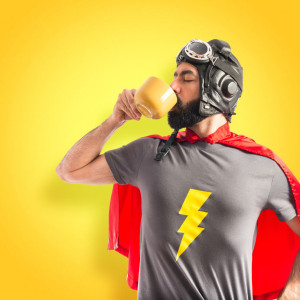 When the concept of a superhero comes to mind, it probably doesn't conjure up images of an insurance agent. The insurance agent doesn't leap over tall buildings with a single bound or rid the universe of evil. However, insurance is complicated to say the least—and clients depend on the expertise and knowledge of insurance agents to guide them through the process of choosing the right insurance protection.
Explaining insurance coverage
The expertise of an agent is invaluable in explaining insurance coverage to the average consumer. Have you ever actually read an insurance policy? It is full of confusing terms and concepts that people may find baffling. For instance, the term "comprehensive" leads you to believe everything is covered. In the world of insurance, the term comprehensive has its limits. There are exclusions to coverage that the customer needs to understand. There is also "named peril" coverage, meaning the policy only covers perils listed in the policy. The customer may have no idea what he is covered against without explanation.
Finding the best value
Truth be told, most people don't know much about insurance. They just want to have the coverage mandated by law at the cheapest possible price. The agent's job is not about finding the cheapest insurance—it's about finding the best value. Customers need to understand why the cheapest policy does not always provide the protection to adequately cover their interests. When a major loss does occur, your client will appreciate your diligence in finding the best insurance coverage available, even if it doesn't come at the cheapest price.
Going above and beyond
Your job as an insurance agent goes beyond just selling a policy. The insurance agent is a trusted advisor. It's your job to know when your client needs more protection and to offer the coverage when it's needed. Yearly or even semi-yearly insurance checkups are important to make sure all the bases are covered. Professional referrals to risk management or financial consultants provide added value to clients and help you rise to the status of a trustworthy and competent advisor.
Following these practices will have you well on your way to earning superhero status in your clients' eyes. Still, it's probably not a good idea to go trying to leap over any tall buildings—at least not without your cape!