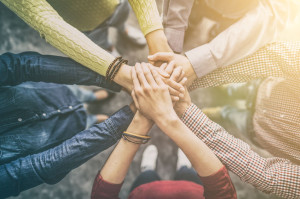 Insurance agents should be business leaders in their community. Part of being a business leader involves leading by example in giving back to the community. If you are considering ways you can make an impact where you live, here are a few ideas.
Donating to charitable organizations
Every community has charitable organizations that need donations. To make a difference close to home, consider giving to local organizations that serve those in your area. To claim a charitable donation for tax purposes, the charity should be a registered 501© (3) organization. You can use this IRS search tool to find out if a group is registered.
Volunteerism
Consider giving your employees paid time off for volunteering in the community. Parents can volunteer their time in local schools. There are many other worthwhile charitable organizations such as Habitat for Humanity, the Red Cross and local hospitals, just to name a few.
Community workshops
Holding a workshop is a great way for insurance agents to make connections within their local communities. Any professional within your agency can share skills with others in the community through a free workshop. It could be geared toward learning computer skills, personal finance or another type of training. Why not brainstorm among your employees to find out which ones have special skills to share?
Buying local
Buying local is an easy thing to do. Keeping your money in your own community supports local businesses and improves the economy of the area in which you live. No need to go to a big city to buy when you can support small businesses locally.
Sponsor an event or sports team
Sponsoring a local event or sports team gets your name in front of potential customers. This can increase the likelihood that residents will come to you when they need insurance. You are helping the event organizers or sports team by offering your sponsorship while increasing your own agency's brand awareness within the community.
Giving back not only establishes your agency as a leader within the community, it is also the right thing to do. Everyone benefits by improving the communities in which they live.