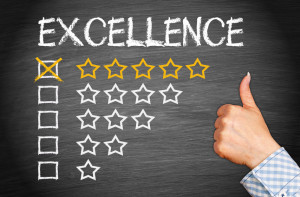 Your employees are the embodiment of your agency to your clients. Your agency will only perform as well as your employees do. Employees are your voice, your hands, etc. when it comes to dealing with clients. When clients are treated well, they will speak highly of your agency. On the other hand, if a client has a bad experience when dealing with one of your employees, he isn't going to think about it as being treated badly one individual employee. He is going to relate the bad experience as being treated badly by your entire company.
Your employees want, need and deserve recognition when they perform at an exceptional level. With so much at stake for your agency based on your employees' performance, you need a good system for evaluating employee performance. With new technology, agencies have access to a host of analytical tools that can be used to evaluate and measure employee performance.
Most modern agency management systems give agency owners/managers all the tools they need to see where new business is coming from and which producers are achieving sales goals. However, employee performance is not just about sales. Your agency's renewal policy retention levels are extremely important and much of this renewal retention relies heavily on your customer satisfaction levels.
Analytics can help agencies evaluate service performance and see where potential problems lie. Those problems could be with billing errors or perhaps delays in processing policy change requests. Analytics allow you to find errors and resolve them quickly. An agency owner can see policy retention levels based on policies assigned to each account manager/CSR and see which employees are performing on an exceptional level as well as those employees who may be underperforming. This gives an agency manager the information needed when completing periodic employee evaluations.
We hope these ideas about using analytics to evaluate employee performance have given you some food for thought. How do you evaluate employee performance in your agency?